2021 IBR – Day -2 (Flash Update)
Fast and Furious – Provo Drift
Riders, spectators and staff are all atwitter because of the parking structure where all the action is happening. For those of you who have attended an IBR in the past two decade (or so) it is tradition that:
<![if !supportLists]>1. <![endif]>Bikes are lined up perpendicular to the direction of travel.
<![if !supportLists]>2. <![endif]>Dale Wilson (aka Warchild) gives each rider a pronounced signal to GO.
<![if !supportLists]>3. <![endif]>Each rider then puckers their rear end and makes an immediate turn into the direction of travel and takes off following the last rider – hoping not to embarrass themselves.
<![if !supportLists]>4. <![endif]>This normally results in an emptying of the lot and safe egress for the 100 or so motorcyclist in a matter of minutes.
<![if !supportLists]>5. <![endif]>The streets are cleared by local police to the nearest freeway where each rider decides which direction they are departing.
It looks something like this:  https://www.youtube.com/watch?v=GsUeKLC6LRE&feature=youtu.be
<![if !vml]>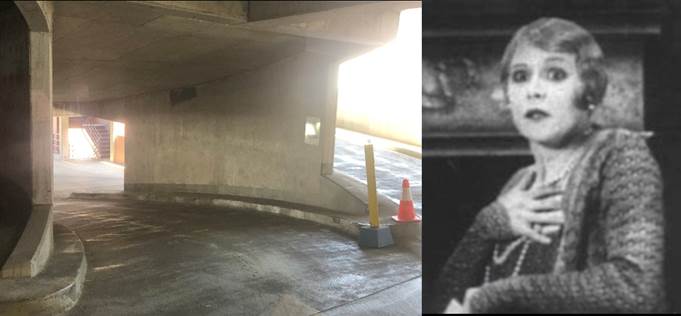 <![endif]>
Because of the parking structure, everyone is fretting and clutching their pearls, afraid that this year the start will more resemble the movie "Fast and Furious – Tokyo Drift" where racers in small cars slide sideways through the parking ramp grazing the sidewalls of the ramps. While that might be wildly amusing and provide some most excellent photos, it would not result in the safe and orderly egress that we have become so accustomed to.
Rallymaster Lisa Landry has again moved mountains to get a special permit from the city of Provo to allow Utah Barricades to block off three lanes of 100 N Avenue for our start (the road in front of the hotel main entrance). So, once again, the riders will line up and stage their motorcycles as they always do. Monday morning at 10am sharp, and with a Provo Police Department motor escort, IBR participants will head west for 8 blocks to 900W where they will turn south for 1 block to W Center Street. A right turn, heading west on W Center Street will lead the riders directly to I-15 where they can choose the direction of their first destination. 
<![if !vml]>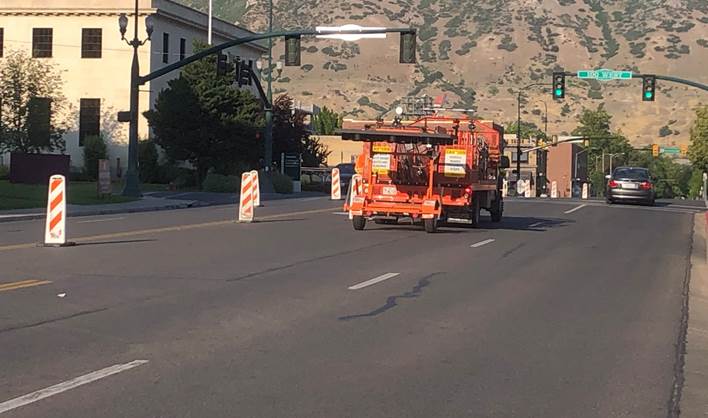 <![endif]>
While we were all looking forward to the excitement provided by the slick pavement and tight turns in the parking structure, Lisa, being a good Rally Mom, thought drifting a 900lb heavily-laden motorcycle, two-up and with a car tire, might be asking just a bit much, even of the World's Toughest Riders.