2021 IBR – Day 1 Update
The Calls Start
Calls are starting to arrive for Rally Mom Landry.
The first was from Michael Best in early afternoon from Elko, Nevada. He was plugging a flat tire on his Goldwing when Al Greenwood came by. Michael called to ask if it was undue assistance if he offered to help Al sort out a few issues with his GPS units. Since this was not strategic help, we said no problem.
At 4:32pm MDT Wendy Crockett called from the Rigby, Idaho area. Something had gotten into her rear wheel and locked it up. Wendy brought the bike safely to a stop 200 yards later. The tire suffered significant damage with a flat spot to the cord. Lisa Landry got on the phone and after contacting multiple dealers, found Blackfoot Motor Sports in Blackfoot, Idaho. Blackfoot Motor Sports not only had a tire in stock that would fit her 2005 Yamaha FJR1300 but was willing to stay open and work after hours if needed to get Wendy back on the road. 
<![if !vml]>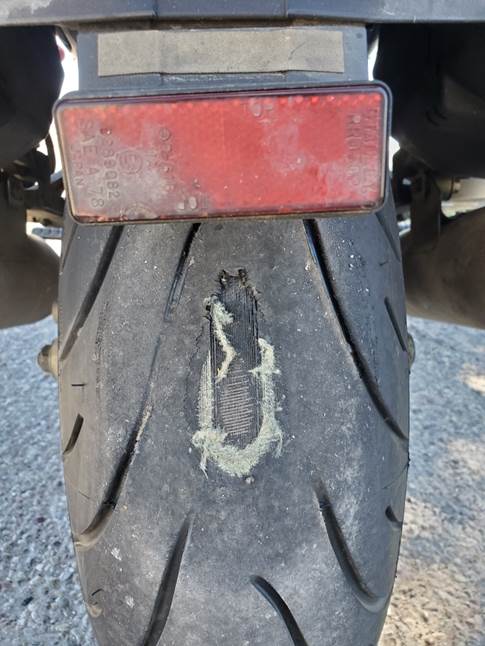 <![endif]>
This tire was new when it left the start in Provo, Utah just a few hours earlier.
As per Wendy, this is "Nothing money & a new pair of underwear can't fix."
Wendy nursed the injured FJR over 40 miles south to Blackfoot arriving mere minutes before their scheduled 6pm closing time. The shop mechanics pulled the wheel in the parking lot and had new rubber spinning on the balancer with the speed and precision of a NASCAR pit crew.
<![if !vml]>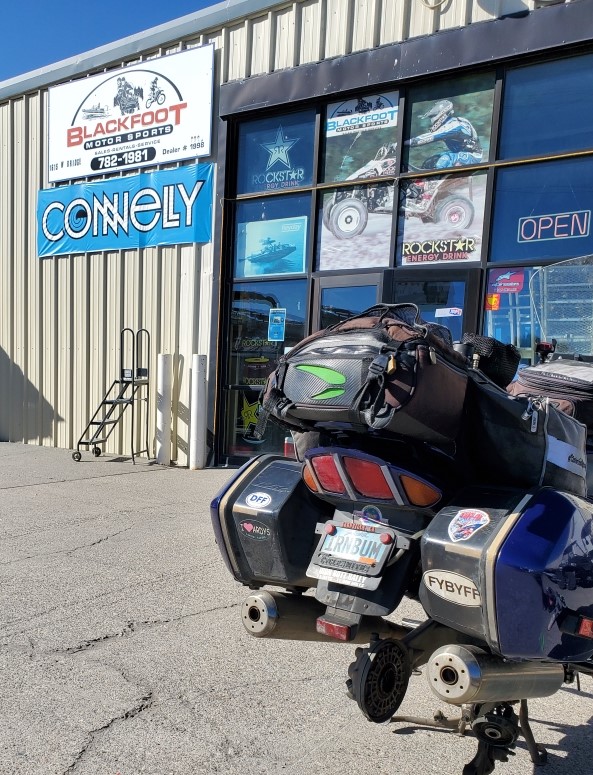 <![endif]>
Wendy's FJR at Blackfoot Motor Sports for a quick reshoeing.
Wendy said she was off the bike for only 35 minutes on the service turnaround.
<![if !vml]>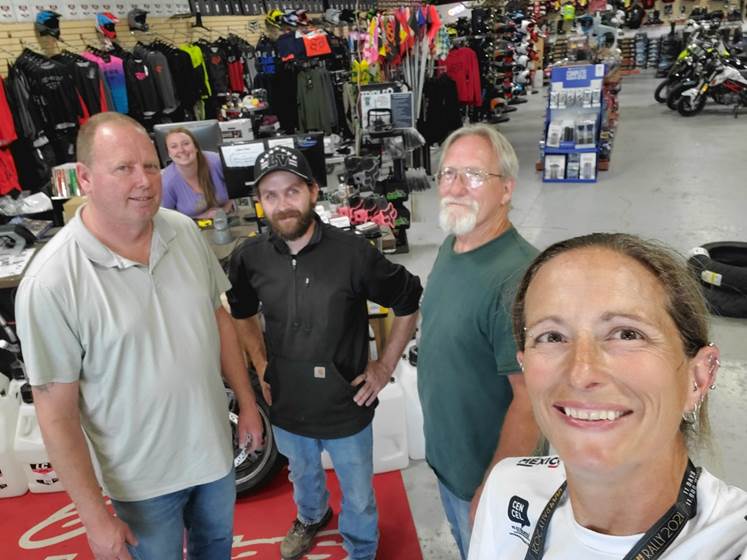 <![endif]>
Wendy and the hero crew at Blackfoot Motor Sports.
We cannot express enough thanks to Blackfoot for the speedy response. This truly was an object lesson in how to accommodate travelling motorcyclists in need.