2021 IBR – Finish
The Envelope Please
The Winner of the 2021 IBR is: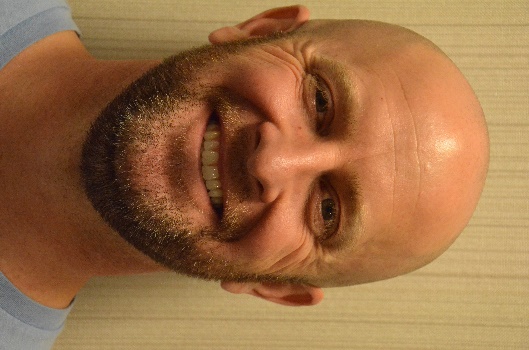 Mike Brooke
Mike ran a different rally from the start. When others went north, he went south and managed to muster that into a top score. He worked with efficiency and almost came in too late at the second checkpoint, taking a 510-point penalty, but he was a vacuum and did not miss anything. On the last leg, I thought he was in trouble because some of the best points were now in the south. But he ran a path that took him more northernly, picking up rallywide state bonuses along the way. He took the big PARKS combo bonus from north to south, managing to pick up all the state bonuses on the way there and down the coast, the same big bonuses that others had captured on the first leg. He added the huge BATTERY bonus, then the big rallywide bonuses in Washington and Oregon. Then he just kept vacuuming late through the night before he had to be in Provo. Much of this route was in Mike's back yard, as he is from Redding, California. That also helped him cope with the heatwave that was moving through the area since the mercury regularly tickles 105 in Redding. I mentioned that Mike is the son-in-law of rally legend Tom Melchild. It is probably a good thing he didn't listen to all of Tom's advice, as Mike rides without outstanding warrants. The west coast boys can only hope Mike will show up at White Stag with a potato gun.
Before we get into the other podium finishers of the 2021 Iron Butt Rally, I want to give some insight into the major bonuses riders were chasing. These are just the highlights and help reveal what the rationale for each choice could have been. You already know about "FLIGHT", the rallywide combo bonus worth 5,831 points, and about the rallywide progressive bonus which awarded rapidly increasing point values as riders collected state bonuses. Leg 3 had several large combination bonuses riders could build a good route with, and the scorecards will be posted later tonight, showing how their choices played out.
You will see the full bonus listing, but I'll provide a quick description of some of the biggest targets the riders were seeking. With the following five combo bonuses, the rider gets the individual bonus points AND the combination points. But they MUST claim the combination bonus, in addition to claiming the individual bonuses. You can look at their detailed scorecards and see their logic.
16,452  PARKS:  get TEDDY, MUIR and STM
     3,275  TEDDY:   Yosemite Park
     2,054  MUIR:      Martinez, California
     8,810  STM:        Browning, Montana
7,612   ORBIT: get SHUTTLE and REPLICA
     3,551  SHUTTLE:  Merritt Island, Florida (Kennedy Sace Center)
     3,188  REPLICA:   Houston, Texas
5,279   SUB: get HUNLEY and HL
     1,851  HUNLEY:  Charleston, North Carolina
     1,923  HL:  Mobile, Alabama
5,874   BOOM: get IGOTTHIS and RULISON
     5,051  IGOTHIS: Titusville, Pennsylvania
     4,520  RULISON: Battlement Mesa, Colorado
4,680 NIRVANA: get XMAS and CHIMI (who said the rallymaster has no sense of humor?)
     2,037  XMAS:  Santa Fe, New Mexico
     2,045  CHIMI:  Tucson, Arizona
Now for some of the Leg 3 individual high value bonuses. This is not an exhaustive list, just what your reporter could ascertain as the rallymaster fanned the pages in front of his zoom camera.
  8,640    Rest Bonus:  Anytime, anywhere on June 30th
11,787    BATTERY:  Crescent City, California, the IBR favorite Light House
  5,708    SUTTER:  Coloma, California
  4,524    SAVANNAH:  Savannah, Georgia
  2,712    WAFFLE:  Decatur, Georgia (1st Waffle House, Blame Decatur!)
  4,277    POTLATCH:  Potlatch, Idaho
  4,820    FTS:  Carmel, Indiana (that is just cruel, sending them back to checkpoint 1)
  5,986    PMILL:  Minneapolis, Minnesota
10,917    LIFE:  Rodanthe, North Carolina
  5.092    PINOT:  Roseburg, Oregon (Lisa's favorite bonus – home of Pinot Noir)
  6,380    MERCURY:  Terilingua, Texas
  3,058    TROUT:  Lufkin, Texas
You can see why riders turned back to Pennsylvania and Florida before heading west. They were setting up big combinations. The individual bonuses for those combinations also had particularly good point values. North Carolina had a lot of points and tempting combination opportunities, and some of the riders yielded to that lure. The Pacific Northwest, from northern California to Montana, had big bonus points from single bonuses and combinations. You can readily see what drew so many to go to south Texas. These were just some of the more special bonuses I picked out of the big pile; scoring them is going to be difficult.
I also want to remind you that a record heat wave has been hovering over the northwest, making it as hot as the Mojave's normally summer temperatures. Here are some stories of how some of the riders traversed that area…right in the middle of the heat wave.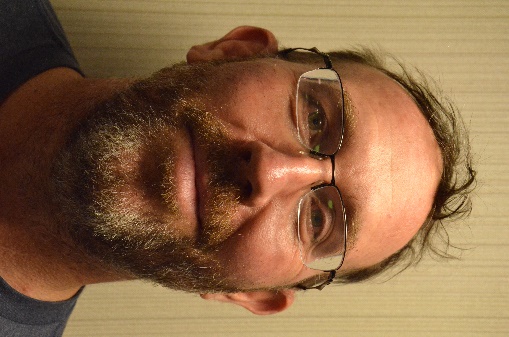 2nd Place:  Ben Ernst
Like the other rookies on the leaderboard, Ben started with that big northern loop and then swept the far northeast up to Vermont and back down to North Carolina. He also qualified for the big FLIGHT bonus on Leg 2 by getting both OH and NC. Whether by intent or accident, he did not claim the combo at Checkpoint 2, but fortunately he didn't need to (and he was not the only rider to do this). This combo bonus was available for the full rally and he had both qualifying bonuses approved. As long as he remembered to claim the FLIGHT combo at final scoring, he would be awarded the 5,831 combo points. Had it been claimed on Leg 2, it would have put him in 2nd place to start Leg 3. On the final leg, he targeted combinations SUB and NIRVANA, along with a smaller combination, FISSION. Ben then swept southern and central California for all the high value targets he could find. It just was not quite enough, even with the points in his pocket from Leg 2, to overcome Mike with his big PARKS combo.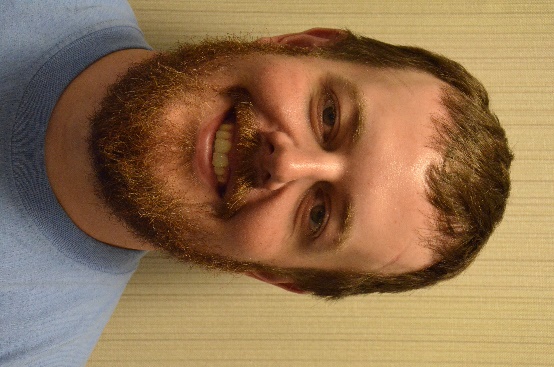 3rd Place:  Mike Heitkamp
Mike was always near the top of the pack when leaving the scoring table. He rose 1 place from 10th to 9th after Leg 2. He made a big jump when it counted on the third leg, rising from 9th place to 3rd with a monster leg. He circled around picking up a few bonuses before returning to Checkpoint 2, eight hours after leaving it to pick up the SATURN bonus. Then he hightailed it to Montana to start collecting the elements of the huge PARKS combo. He also landed the big Oregon state bonus and the BATTERY bonus in Crescent City, California. It was a route much like Mike Brooke's and it vaulted him 6 positions over other podium finishers. This was an effort worthy of the old Minnesota Wrecking Crew.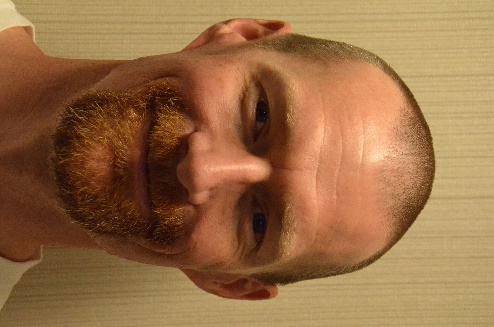 4th Place:  Steve Giffen
Steve did the big northwest loop on Leg 1 and swept the northeast on Leg 2, getting the FLIGHT combo but dropping from 4th place into 6th. This IBR rookie's Leg 3 route plan landed him ORBIT and NIRVANA before he started scooping up high-value bonuses in central California. He smartly avoided the time suck of going into Yosemite and routing to Sutter's Mill up Highway 49, which would have been a difficult ride. Instead, he kept gathering the select points he could get without expending so much energy. It was a smart move, which allowed him to climb back up to 4th place.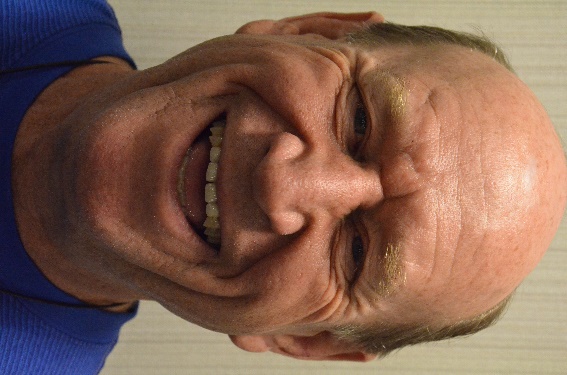 5th Place:  Jim Owen
Jim ran his typical rally for two legs, grabbing every bonus in his path, taking a route longer than the other riders (ergo, more points). He took the big west coast loop on Leg 1, then ran all the way through Michigan before hitting Checkpoint 2. He cleaned up the northeast then grabbed the FLIGHT combo on Leg 2, racking up some big miles going into Checkpoint 2. He took a risk, knowing he needed to do something special to jump back to the top of the leaderboard. He came out inspired and rode to Pennsylvania, South Carolina, and Florida to set him up to get four of the five big combinations (BOOM, ORBIT, SUB, and NIRVANA). He opted to take this risk in lieu of the big PARKS trifecta he must have known other riders would target. As usual, he got everything in his path. But it was just not enough to catch up, much less overcome those who got that big combination.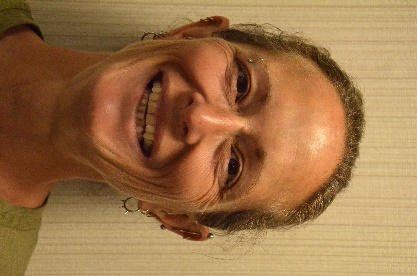 6th Place:  Wendy Crockett
Wendy left Checkpoint 2 knowing she had a lot of make up to do to get back on the podium.  She had a plan as she led the pack straight across the country and directly to the PARKS combination. She collected the big BATTERY light house bonus and the leg 3 Oregon bonuses before getting the final piece to the PARKS combination. It was a heroic run (did anyone expect less?) and she made a huge move up 10 places to reach the podium once again.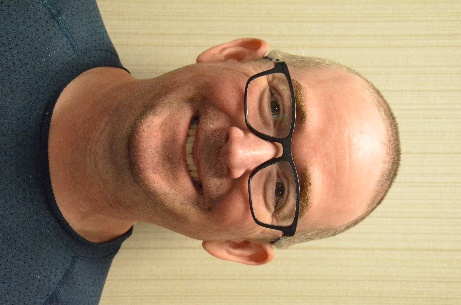 7th Place:  Eric Bray
Eric took a less aggressive route earlier and skipped the big northwest bonuses so those were still out there for him. Instead of heading in that direction like Michael Brook, Eric opted to grab a bunch of bonuses across the southwest and just got bogged down in Texas (have you ever crossed Texas?). On the 3rd leg he completed the ORBIT combination on the way to southern California, then executed a strategy much like Steve Giffin's, where he targeted the high value bonuses accessible without getting too far off the freeway. Think of it as points per minute rather than points per mile (the MUIR bonus is a great example, accessible just off a major highway while TEDDY causes the rider to ride miles of secondary roads. It was a great effort and kept him on the podium, despite losing some points at the scoring table, but it had to be to stay with the rest of the big dogs.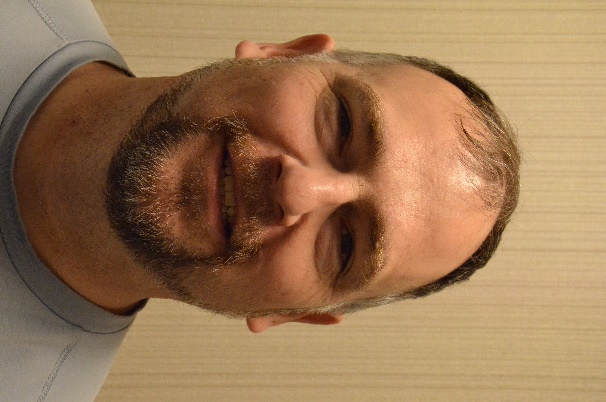 8th Place:  Steve Gallant
Steve ran a big first leg through the northwest and across the top of the country and a solid second leg, going farther to the northeast than the other leaders. In doing this, he gave up the big FLIGHT combination, but it still put him in third at the second checkpoint. From that point on, his choices seemed more conservative. He skipped the ORBIT and SUB combinations opting to go directly west to chase down PARKS. He grabbed NIRVANA and targeted some southern California bonuses. He started a run on the huge PARKS combination but stopped short in northern California. He apparently realized the clock was not his friend and wisely veered east to Provo and the finish.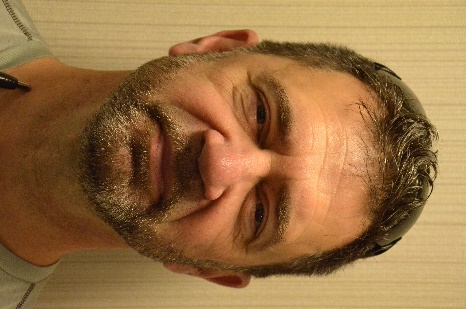 9th Place:  Bob Lilley
Bob was sitting in a good spot at Checkpoint 2, having ridden about 1,000 miles less than the leaders during that leg. It appeared he had plenty left in the tank. He left the checkpoint and hit the bonus in Savannah, Georgia, then started work on ORBIT. Like so many others, he got NIRVANA and then headed for southern California. He started a sweep to the north through the center of the state. He then made a vastly different choice than the others. He cut over the Sierra Nevada Mountains on one of the two lane passes and turned down to Tonopah, Nevada for a small bonus then swung all the way back to I-80. It was a curious choice, but how can I argue with success?
10th Place:  Ken Aman
Ken left Checkpoint 2 and made a nice loop to bonuses in Georgia, Alabama, and Mississippi, returning to Checkpoint 2 for the Saturn photo eight hours after riders were released on Leg 3. The Saturn bonus located next door to Checkpoint 2 was available on Leg 3, but not until five hours after the riders received their Leg 3 packets. Yes, there was a collective groan in the rider room when that delay was announced. He then rode all the way to Savannah, Georgia for a single big bonus. At that point, he really put it in gear and started on the ORBIT combo by going south to Florida. By then, time was running short, and the die was cast. He settled for the NIRVANA combination bonus before heading for Provo. It was a good run, targeting big combinations. While he dropped two positions from his standing at checkpoint 2, he still landed a podium finish.
The Top Two-up Team: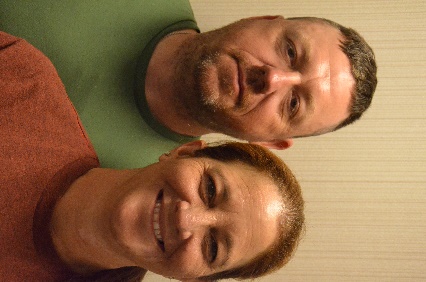 1st Place Two-Up Couples:  James and Bobbie Jackson
It takes a special couple to spend 11 days together on a single motorcycle. It takes an incredibly special couple to ride 11,064 miles in 11 days on a single motorcycle. While finishing first among the two up couples is a huge accomplishment, they also managed to earn a bronze medal.
1st Place Team:  Martin Cover and Lisa Rufo
Marty is the second oldest IBR finisher at age 75, surpassed. He is only eclipsed by Al Holtsberry, who finished the 2019 IBR at the spry age of 79. This is Marty's third IBR in a row and he holds the record for oldest rookie, at 71 years old in the 2017 IBR. He might have a few more in him and I am sure this rally was a special treat, as he ran it as a team with his daughter Lisa Rufo. Lisa finished in 36th place and Martin in 37th, both with 101,122 points. The difference between the two standings is mileage; Lisa rode 24 fewer miles.